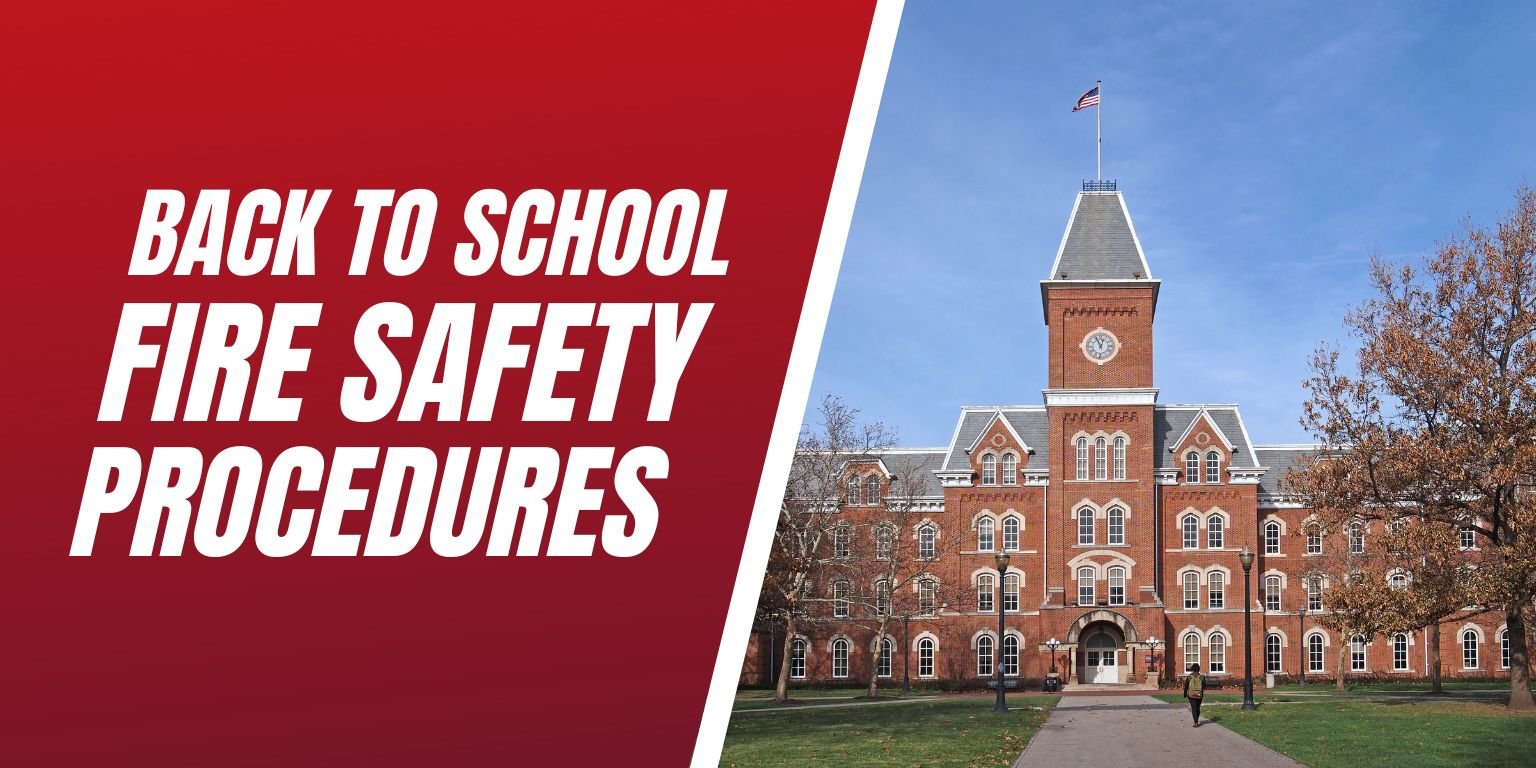 It's July, which means we are in the middle of summer and now is the time to start preparing for your student, faculty and staff's arrival back to the school. Every year, school safety is of utmost importance, not only to university employees, but also to the parents who have entrusted university personnel to maintain the safety of their students. With dozens of classroom, administrative, recreational, and residential buildings on campus, fire safety preparedness is crucial to all college and universities. In these buildings, the passive fire protection system must be in proper working order to combat a fire and protect both the building and its occupants. This means making sure your facility's fire and smoke dampers, fire doors, firestop within each educational building are maintained and are able to work properly to contain a fire.
Fire and Smoke Damper Inspections and Repairs
Fire dampers are used in ducts to prevent the spread of fire within the duct work through fire-resistance rated walls and floors. When the temperature rises, it melts the fusible link, which shuts the damper and prevents the spread of flame.
NFPA 80 – Section 19.4 - Each damper shall be tested and inspected one year after installation. The test and inspection frequency shall then be every 4 years.
Smoke dampers are used in duct work designed to resist the passage of air and smoke. Typically a smoke detector will send a signal to the smoke damper that will close by an actuator when smoke is detected. To get the best of both worlds, a combination damper, which is a fire and smoke damper, are used in areas where both fire and smoke barriers are located to prevent the passage of both flames and smoke.
NFPA 105 – Section 6.5 - Each damper shall be tested and inspected one year after installation. The test and inspection frequency shall then be every 4 years.
The NFPA states that should a damper be found deficient during routine maintenance and inspection, repair should begin as soon as possible.
Fire Door Inspections and Repairs
Fire Doors are similar to Dampers in that it is a method of passive fire protection used to prevent the spread of fire and smoke between fire barriers. It serves as a regular door by giving you an easy outlet during a fire, while compartmentalizing the building to help prevent the spread of fire, smoke and toxic fumes. The best places for a fire door is leading to a stairwell or any horizontal exits, hazardous areas, hallways or corridors, and any fully enclosed room to another. The newest standard by NFPA 80, requires that fire doors be inspected annually to insure they are working properly.
NFPA 80 – Fire Door Inspection Guidelines
Labels are clearly visible and legible.
No open holes or breaks exist in surfaces of either the door or frame.
Glazing, vision light frames, and glazing beads are intact and securely fastened in place, if so equipped.
The door, frame, hinges, hardware and noncombustible threshold are secured, aligned, and in working order with no visible signs of damage.
No parts are missing or broken.
Door clearances do not exceed clearances listed in 4.8.4 and 6.3.1.7.
The self-closing device is operational; that is, the active door completely closes when operated from the fully open position.
If a coordinator is installed, the inactive leaf closes before the active leaf.
Latching hardware operates and secures the door when it is in the closed position.
Auxiliary hardware items, that interfere/prohibit operation, are not installed on the door and frame.
No field modifications to the door assembly have been performed that void the label.
Meeting edge protection, gasketing and edge seals, where required, are inspected to verify their presence and integrity.
Signage affixed to a door meets the requirements listed in 4.1.4.
Following the fire door inspection in your facility, you will be provided with a detailed list of deficiencies that will need to be repaired.
Common Fire Door Deficiencies
Painted, missing or illegible fire door labels

Poor clearance dimensions around perimeter of a closed door

Kick down door holders

Auxiliary hardware items that interfere with the intended function of the door (barrel bolts and dead bolts, etc.)

Area surrounding the fire door assembly blocked by furniture, equipment and/or boxes

Broken, defective or missing hardware items (latch bolts and/or strike plated, closer arms, cover plates, etc.)

Fire exit hardware installed on doors that are not labeled for use with fire exit hardware

Missing or incorrect fasteners

Bottom flush bolts that do not project 1/2″ into the strike
Firestop Survey and Installation
Firestopping is essentially the maintenance of fire barrier walls within a building. Firestop materials are designed to restore an hourly fire endurance rating back to a fire barrier that is lost when an opening or penetration has occurred. Firestopping compartmentalizes the facility and prevents the spread of flames and smoke throughout the structure. Firestopping should be properly surveyed and installed as it is strictly mandated by codes.
Common Firestopping / Firewall Issues
Incomplete firestopping
Mixing manufacturer's products
Improper Installation – firestop caulk
"The 2006 International Fire Code and the 2009 International Fire Code both require the routine maintenance of fire barrier walls. Walls should be properly repaired when damaged, altered, breached or penetrated. Any penetrations found should be repaired with approved methods capable of resisting the passage of smoke and fire..."
Common Firestopping Materials
Sealants – (Silicone, Latex, Intumescent)
Wrap Strips – (Thick, Thin, Wide, Less Wide)
Putties
Pillows
Composite Sheets
Bricks / Plugs
Pre-Fabricated Kits
Mortar
Spray Products
Fire Safety Service Professionals
Life Safety Services® can provide the peace of mind unlike any other company. Our technicians are familiar with the many damper makes and models that are currently in use across the U.S. and Canada. The technicians have also fulfilled extensive damper repair training with major industry manufacturers such as Belimo, Lloyds, Ruskin and Greenheck.
LSS technicians hold multiple fire door inspection certifications from industry-best organizations such as the Door and Hardware Institute and the International Fire Door Inspector Association.
LSS Life Safety Services® is FM Certified with DRI Certified managers on staff. Our installers are OSHA 10 trained, STI FIT Level Certified, and have extensive installation experience with STI, 3M, and HILTI systems.
To learn more about back to school fire safety procedures, Contact Us today.