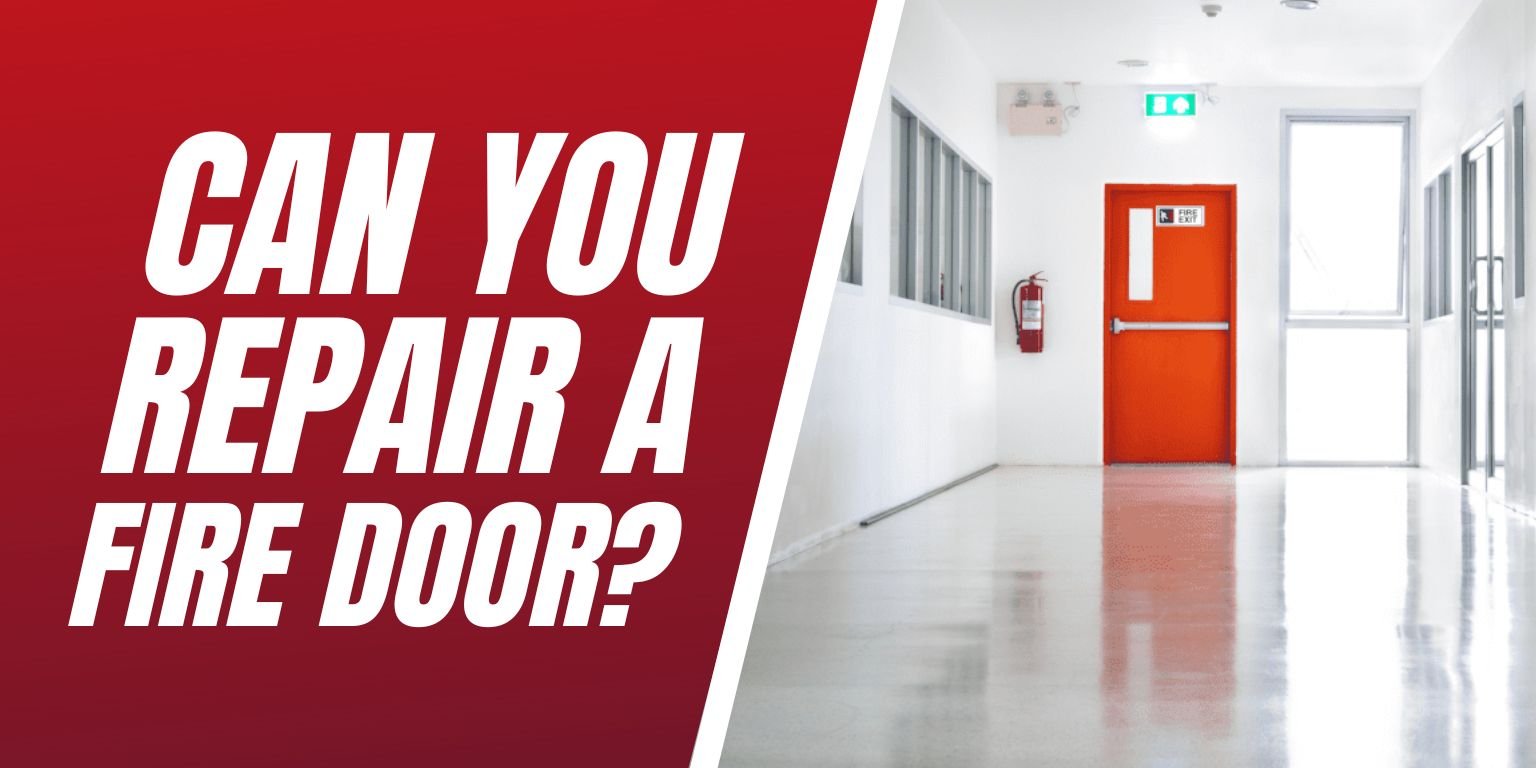 If you have ever had to replace hardware from a fire-rated door with a new device, you know that the mounting holes on the new device do not always line up with the old ones. This means there will be holes left behind where the old hardware was attached, making the door incompliant with NFPA's standards. Unfortunately, replacing a fire door can be costly, especially when there are only minor repairs that need to be made in the door. So can you repair a fire door? Yes!
Fire Door Repairs
Once a fire door inspection in your facility has been completed, you will be provided with a detailed list of deficiencies that will need to be repaired. All fire door repairs need to take place as soon as possible due to non-compliance. According to LSS inspection data, 90% of fire rated doors inspected are not in compliance with NFPA 80.
Minor fire door repairs that could be on the inspection report:
Gap adjustment
Installation of smoke seals
Hinge replacement
Silencer replacements
Strikes for locksets and panics
Fire Door Labeling
Painted, missing or illegible fire rated door labels are deficiencies in fire doors and frames. NFPA 80 requires all fire door openings (both doors and frames) have a fire rated certification label. Labels must be visible and clearly legible for the AHJ.
NFPA 80 5.2.3.5.2
Ensure the label is intact and legible. the door is not in compliance. The label cannot be painted over. If the label is missing or damaged, the door is not in compliance with code and should be marked as such.
LSS can coordinate fire door recertification with one of the few fire door certification entities in the country. Technicians will analyze and review the material and construction of the three major components of the fire door assembly – the door, the frame, and the kick plate. In the final analysis, they will apply the appropriate time-rated label as required by code.
Field Labeling, per the NFPA 3.2.3 are as follows:
Equipment or materials to which has been attached a label, symbol or other identifying mark of an organization that is acceptable to the authority having jurisdiction and concerned with product evaluation, that maintains periodic inspection of production of labeled equipment or materials, and by whose labeling the manufacturer indicates compliance with appropriate standards or performance in a specified manner.
Life Safety Services Fire Door Repair Team
LSS will work with you to schedule next steps as soon as possible in order to ensure all fire doors are functioning properly and code compliant. If the fire door cannot be repaired, our expert technicians will assess the door and provide all the necessary information. Rest assured, you will be equipped with the right information to make an informed decision about complete fire door replacement or major repair.
Contact Us Here or call 888-675-4519