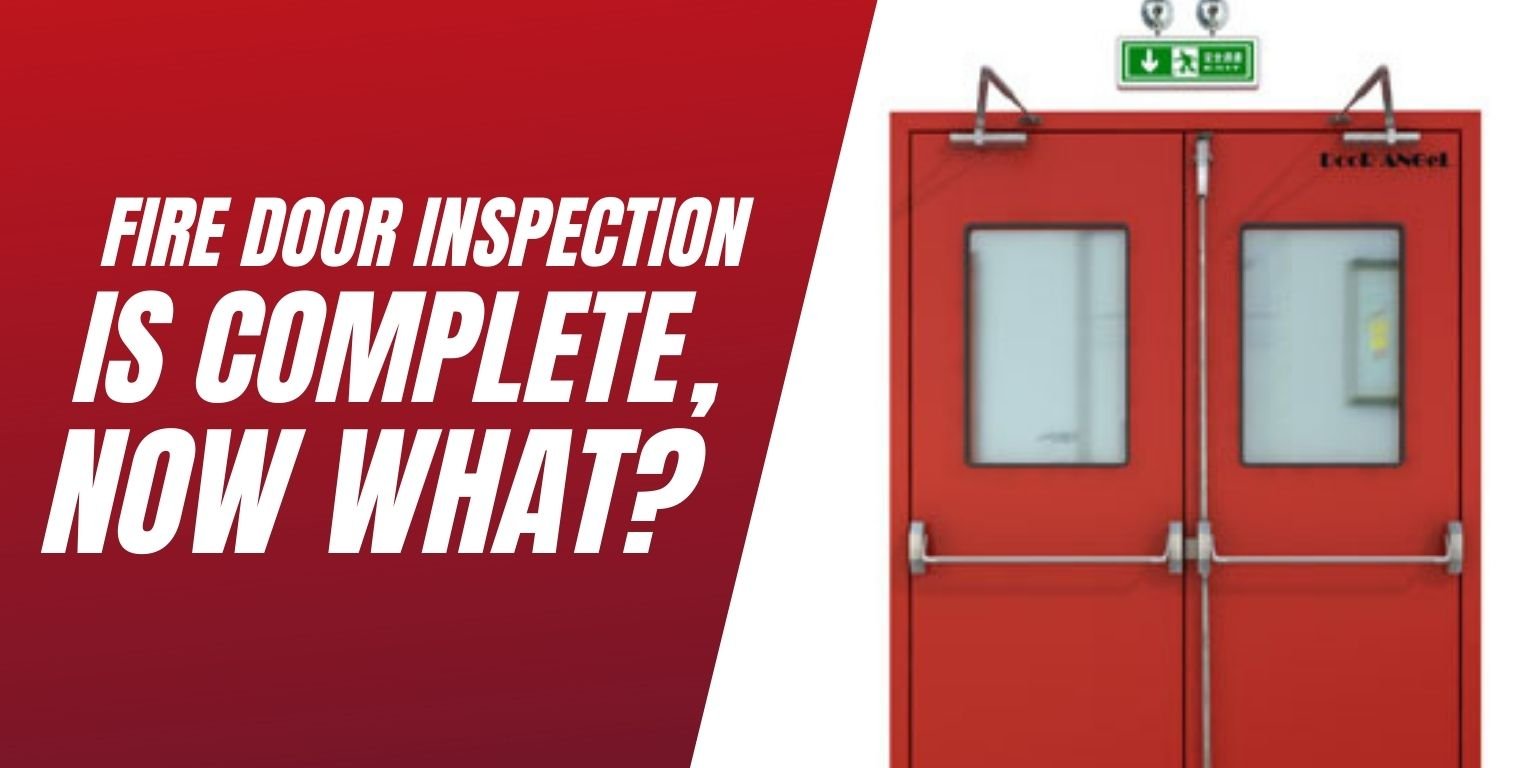 LSS' fire door inspection protocol is one of the industry's most detailed. Not only does our certified team ensure that the fire doors are code compliant and functioning properly but they also provide a very thorough report for the AHJ.
Per the current NFPA 80 code, fire doors have 13 points of inspection.
No open holes or breaks exist in surfaces of either the door or frame.

Glazing, vision light frames, and glazing beads are intact and securely fastened in place, if so equipped.

The door, frame, hinges, hardware, and noncombustible threshold are secured, aligned, and in working order with no visible signs of damage.

No parts are missing or broken.

Door clearances at the door edge to the frame, on the pull side of the door, do not exceed clearances listed in 4.8.4 and 6.3.1.

The self-closing device is operational, that is, the active door completely closes when operated from the full open position.

If a coordinator is installed, the inactive leaf closes before active leaf.

Latching hardware operates and secures the door when it is in the closed position.

Auxiliary hardware items that interfere or prohibit operation are not installed on the door or frame.

No field modifications to the door assembly have been performed that void the label.

Gasketing and edge seals, where required, are inspected to verify their presence and integrity."
Now that you have the fire door inspection report in hand, it's time to review and take the necessary action based on the results. The fire door inspection report will list all non-compliant fire doors and their deficiencies such as repairs (gaps, missing screws, repairing holes gasketing etc.), missing or illegible fire door labels etc. LSS will work with you to schedule next steps as soon as possible in order to ensure all fire doors are functioning properly and code compliant.
Fire Door Repairs
All fire door repairs need to take place as soon as possible due to non-compliance. Hence, 90% of fire rated doors inspected are not in compliance with NFPA 80 (per LSS inspection data). LSS offers fire and smoke door repairs based on NFPA 80.
Minor fire door repairs that could be on the inspection report:
Gap adjustment

Installation of smoke seals

Hinge replacement

Silencer replacements

Strikes for locksets and panics



If the fire door cannot be repaired, our expert technicians will assess the door and provide all the necessary information. Rest assured, you will be equipped with the right information to make an informed decision about complete fire door replacement or major repair.
Fire Door Labeling
Painted, missing or illegible fire rated door labels are deficiencies in fire doors and frames. NFPA 80 requires all fire door openings (both doors and frames) have a fire rated certification label. Labels must be visible and clearly legible for the AHJ.
NFPA 80 5.2.3.5.2
Ensure the label is intact and legible. the door is not in compliance. The label cannot be painted over. If the label is missing or damaged, the door is not in compliance with code and should be marked as such.
LSS can coordinate fire door recertification with one of the few fire door certification entities in the country. Technicians will analyze and review the material and construction of the three major components of the fire door assembly – the door, the frame, and the kick plate. In the final analysis, they will apply the appropriate time-rated label as required by code.
Field Labeling, per the NFPA 3.2.3 are as follows:
Equipment or materials to which has been attached a label, symbol or other identifying mark of an organization that is acceptable to the authority having jurisdiction and concerned with product evaluation, that maintains periodic inspection of production of labeled equipment or materials, and by whose labeling the manufacturer indicates compliance with appropriate standards or performance in a specified manner.
Fire door assemblies and their components are to be listed and labeled per NFPA 4.2.1
Certified labeling entities:
Intertek (Warnock Hersey)

Underwriter's Laboratory

FM Global
Simply put, LSS Life Safety Services has you covered from fire door inspection to fire door repair. Annual fire door inspections are required, so we look forward to servicing you year after year!
Contact Us Here or call 888-765-4519