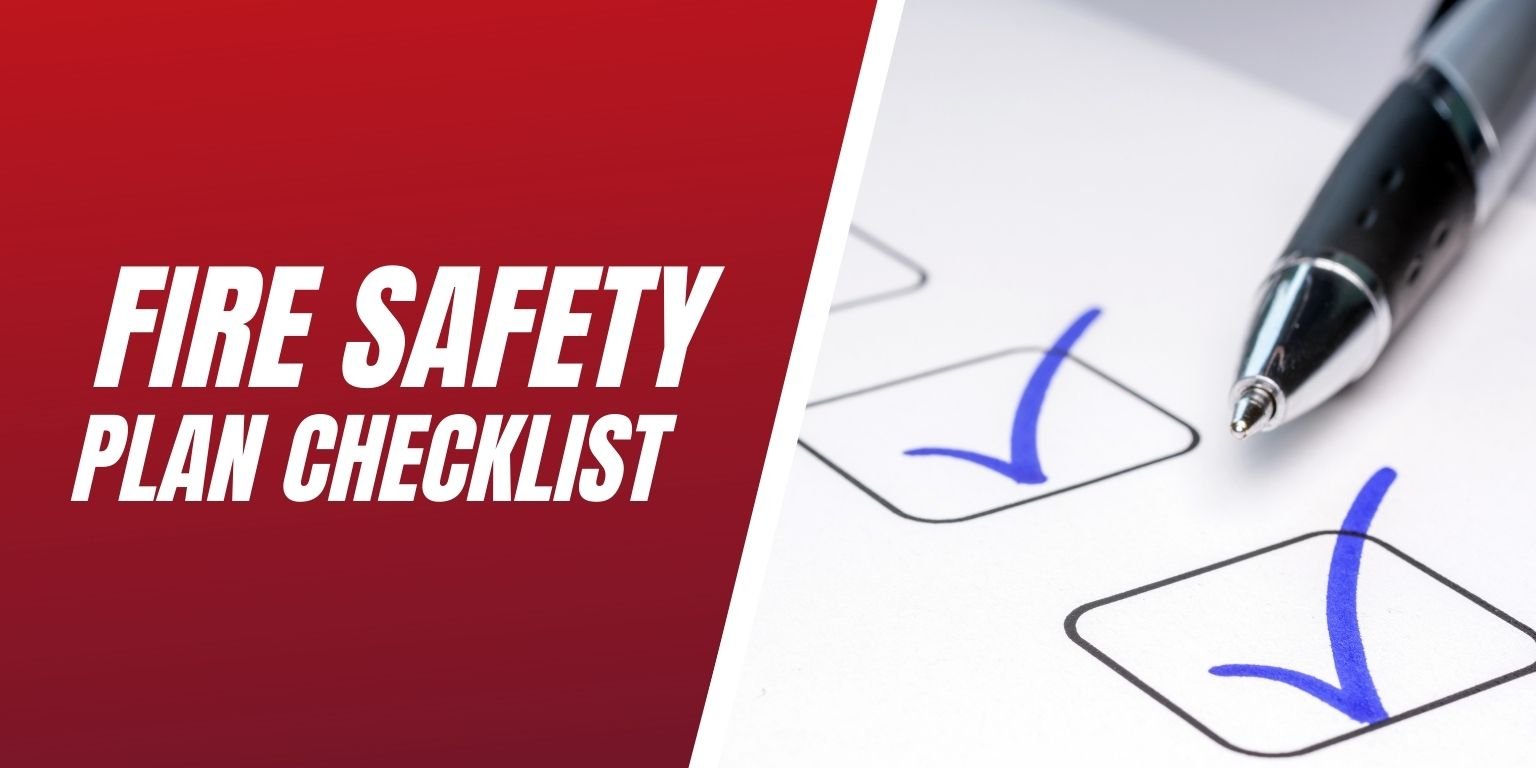 Fire safety plans are life-saving plans that are required to be implemented across all types of facilities and commercial buildings due to their critical function. Not only are fire protection system components required to be installed but also required to undergo consistent inspections and maintenance to ensure it is compliant with code regulations that are ever-changing.
Fire safety plans are designed to keep buildings occupants safe in the event of a fire emergency. This plan consists of details that inform occupants on what to do and where to go if a fire were to breakout. A complete layout of the facility with the locations of the fire safety systems labeled would be included. There are very specific requirements that must be addressed within the buildings fire safety plan, enforced by The International Fire Code.
Fire Safety Plan Requirements
According to the International Fire Code, Chapter 4: Emergency Planning and Preparedness, Section 404.2.2 states, Fire safety plans shall include the following:
The procedure for reporting a fire or other emergency.


2.The life safety strategy including the following:
2.1 Procedures for notifying occupants, including areas with a private mode alarm system.
2.2 Procedure for occupants under a defend-in-place response.
2.3 Procedure for evacuating occupants, including those who need evacuation assistance.
3. Site plans indicating the following:
3.1 The occupancy assembly point.
3.2 The locations of fire hydrants.
3.3 The normal routes of fire department vehicle access.
4. Floor plans identifying the locations of the following:
4.1 Exits.
4.2 Primary evacuation routes.
4.3 Secondary evacuation routes.
4..4 Accessible egress routes.
4.4.1 Areas of refuge.
4.4.2 Exterior areas for assisted rescue.
4.5 Refuge areas associated with smoke barriers and horizontal exits.
4.6 Manual fire alarm boxes.
4.7 Portable fire extinguishers.
4.8 Fire alarm annunciators and controls.


5. A list of major fire hazards associated with the normal use and occupancy of the premises, including maintenance and housekeeping procedures.




6. Identification and assignment of personnel responsible for maintenance of systems and equipment installed to prevent or control fires.




7. Identification and assignment of personnel responsible for maintenance, housekeeping and controlling fuel hazard sources.
Regardless of the type of facility you are managing or currently developing such as a commercial facility, educational campus, industrial warehouse, government, or a healthcare facility, keeping a full record of the fire safety plan that is being installed is critical. This document has the safety features and procedures detailed for the safety of all building's occupants.
LSS- You're Safe with Us
Our team of fire safety professionals are standing by to assist you in all your fire safety needs. Inspections, maintenance, repairs, commissioning and fireproofing are services our technicians are trained to conduct on your behalf. Providing exceptional service and detailed documentation required by your AHJ is what we are all about. Our job is to assist you in keeping your facility and building occupants safe and compliant with regulated building codes. Contact our team today to schedule an appointment.