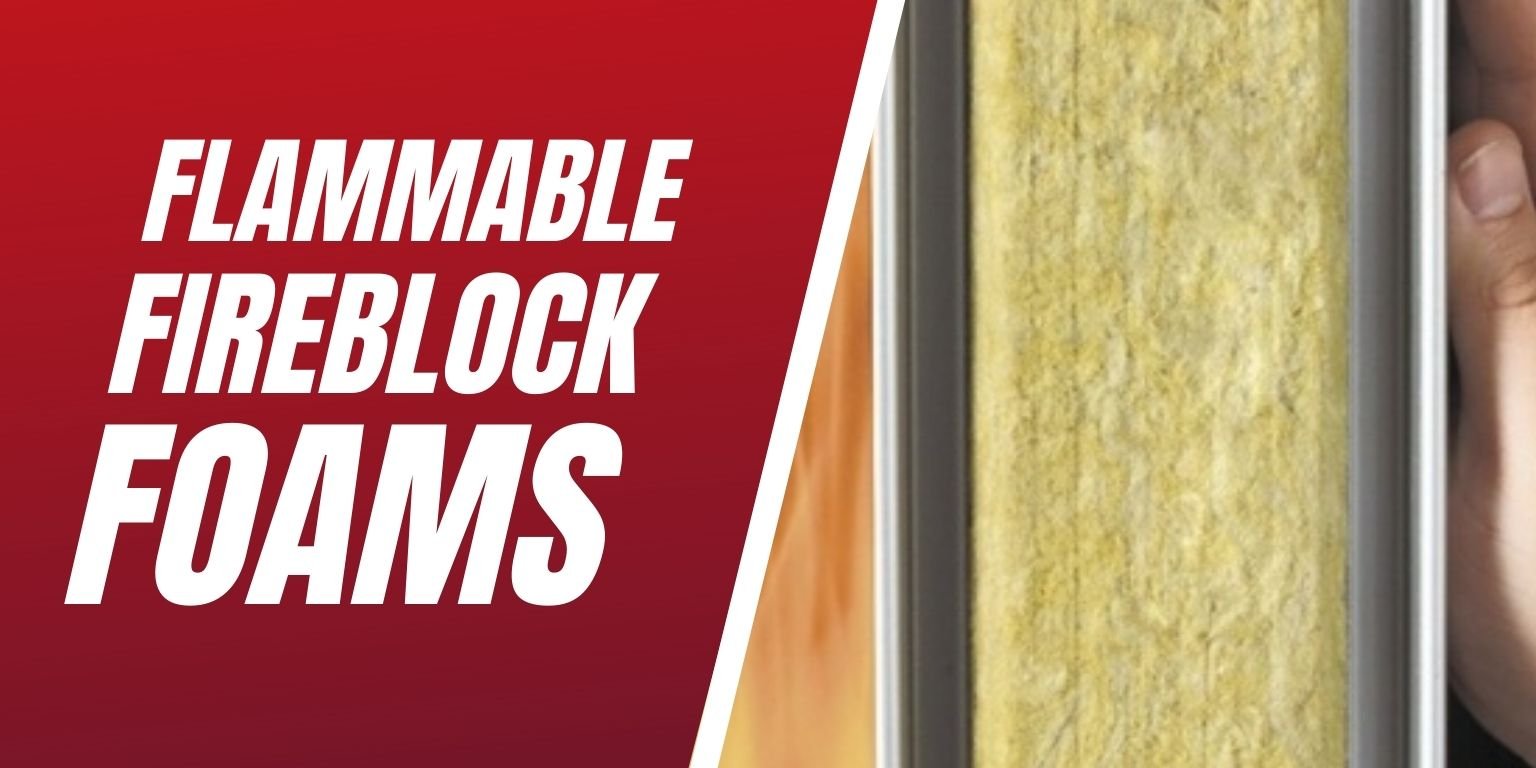 Unfortunately, not all fireblock foams can be treated equally, as some products do not meet the required safety standards. These safety standards state that all firestop products must be tested according to ASTM E814 (UL 1479). This is to ensure all products on the market are designed and manufactured to perform as intended. However, some fireblock foam on the market doesn't hold up to its name. These Fireblock foam manufacturers test their products with a modified version of the ASTM E814. Products that have not been tested under the required ASTEM E814 (UL 1479), potentially lack the ability to protect the building and its occupants in the event of a fire emergency.
Compartmentalization Requires Fireblock Products
Buildings that have executed compartmentalization are utilizing fire walls, partitions and smoke barriers. These firestopping methods are designed to protect all building occupants in the event of a fire. Fire walls, partitions and smoke barriers block the passing of fire and smoke and prevents it from spreading quickly throughout the building.
Firewalls
Firewalls are exterior fire-resistance-rated walls that is designed to compartmentalize a fire within the area of origin. According to the International Building Code, firewalls extend continuously from the base of the building all the way to the roof. They are built with significant structural stability under fire conditions, which allows for fire walls to remain standing if the rest of the construction were to collapse. Firewalls have a three-to-four-hour fire resistance rating.
Fire Partitions
Fire partitions are vertical interior walls that divide a particular area (compartmentalize) within a building. These walls extend from the floor only to the ceiling with a one-to-two-hour fire resistance rating.
Smoke Barriers
Smoke barriers are constructed to restrict the passage of smoke in the event of a fire. These barriers can be vertical or horizontal, consisting of a minimum one-hour fire resistance rating.
Naturally through compartmentalization, gaps and holes are inevitable from penetrations due to pipes, ducts, and wires. Firestopping materials such as sealants, putties, composite sheets, bricks/plugs and spray products are to be used when inconsistencies within the firewalls, partitions and smoke barriers are detected. It is important to ensure the products being used to firestop are properly tested according to the ASTM E814 (UL 1479) as anything less could be doing you more harm than good.
Firestopping Products
Proper firestop installation products consist of the following:
Sealants (silicone, latex, and intumescent)

Used in combustible penetrations, such as plastic piping, multiple cables, and sleeved piping.

Putties

Hand applied intumescent sealants for tight areas. Typically limited to metal piping & cables.

Composite Sheets

Used for large openings, and good for multiple penetrating item systems.

Firestop Bricks / Plugs

Used as blocks in large and small openings.

Spray Products

Used to increase protection over sealants. (e.g the perimeter of the fire containment systems)
LSS Life Safety Services- You're Safe with Us
Before installing any fireblock products, be sure to read the warning label as some products directly state that the product is combustible and may cause fire hazard in the presence of flames or extreme heat. Store bought products could be adding more fuel to the fire, so call your industry expert, LSS Life Safety Services, to provide professional firestopping materials, quality work and exceptional customer service.
Contact Us Here or call 888-675-4519