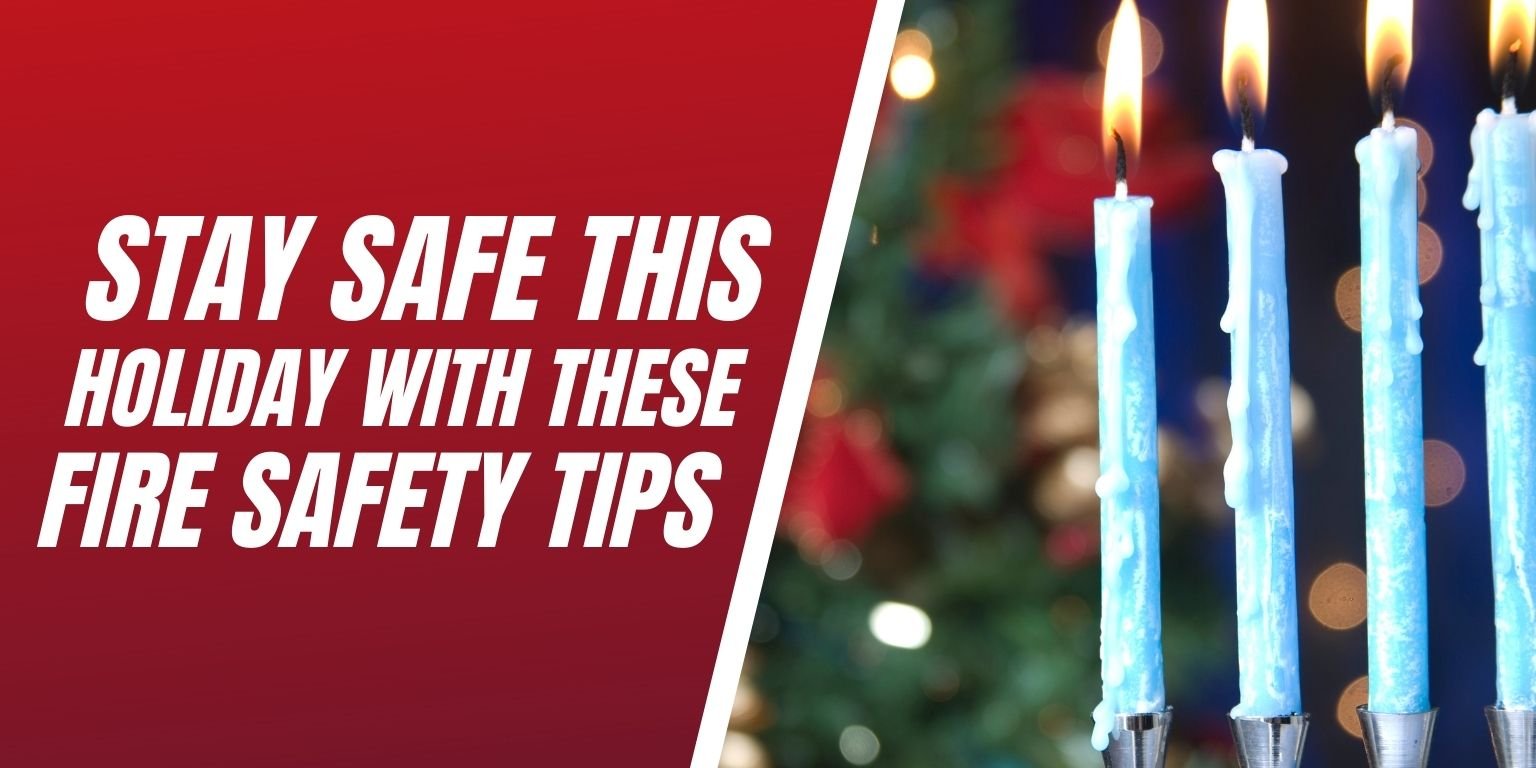 December may be the most wonderful time of the year, but it is also the peak time of the year for home fires. From all the none stop shopping, holiday dinners and festive celebrations with our friends and family it's easy to forget about fire safety during the holidays. However, with all the greenery around the doorways and festive decorations it is a lot more likely for something to catch on fire. We want you to enjoy the holidays and to start the New Year worry free! So, here are a few fire safety tips from the National Fire Protection Association (NFPA) that we wanted to share to help keep you and your family safe this holiday season.
Christmas Trees:
The tree should be at least 3ft. away from any heat sources.
Make sure the tree is not blocking an exit in case of an emergency.
Add water to the tree stand at least once a day.
Never use candles to decorate the tree.
Always turn off Christmas tree lights before leaving or going to bed.
Candles:
Candles should at least be 12 in. away from anything that can burn.
Make sure to use candle holders that are sturdy, and won't tip over easily.
Never burn a candle all the way down — put it out before it gets too close to the holder or container.
Be sure to blow out all candles before going to bed.
Consider using flameless candles that look and smell like real candles.
Holiday Lights:
Never overload extension cords.
Avoid connecting more strings of lights together than recommended by the manufacturer.
When hanging lights outside, use UL-rated clips or hangers.
Check to make sure extension cords and holiday lights don't have any frayed wiring.
Make sure to replace any string of lights with damaged cords or loose bulb connections.
Always turn off indoor and outdoor lights when away from home and before going to bed.
Of course every good thing must come to an end, and once the New Year is here the holidays are officially over. So make sure to remove the tree before it becomes dried-out to prevent any fires from starting. Make sure to bring all of your holiday lights and any other electrical devices from outside back inside. Store all the extension cords and lights in a dry attic or closet to prevent fire hazards and make them last longer.
Enjoy the Holidays and have a Happy New Year!!