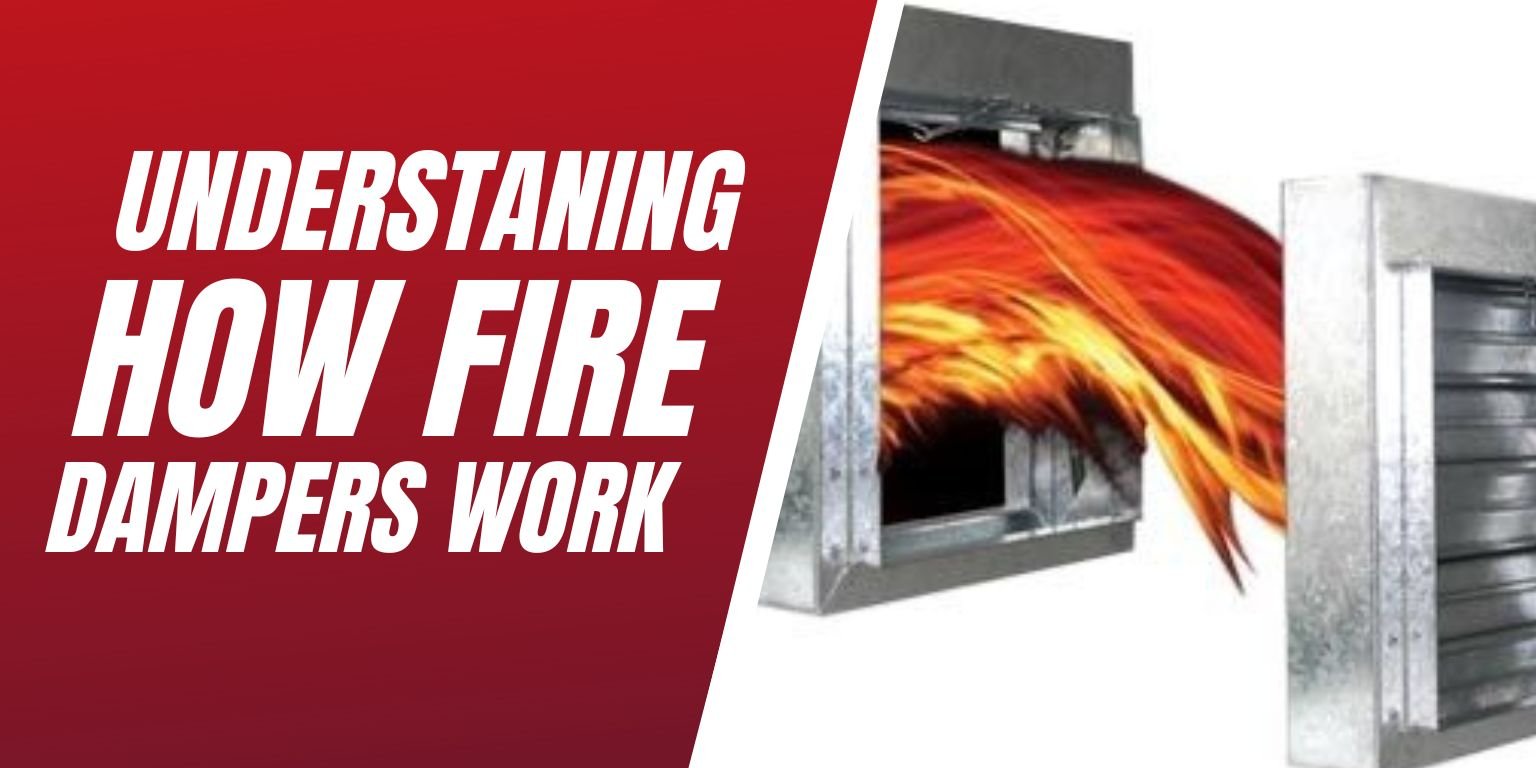 Located in ductwork, mechanical rooms, wall chases and above drop ceilings, fire and smoke dampers are perhaps the most overlooked element of building's passive fire protection system. Fire dampers, often forgot about because they aren't easily in our line of vision, sit waiting to operate and to stop the fire and smoke from spreading through the building's HVAC system.
Unfortunately, with the exception of hospitals that have The Joint Commission mandating the inspection of fire dampers, many facilities do not inspect their dampers every four years as required by NFPA 80 and NFPA 105. If not properly maintained, the probability of a damper working properly in the event of a fire drops significantly. Inspection data collected across the U.S. show that on average 22% of all fire dampers fail during inspection*. The top reasons for failures typically revolve around the actuators or other mechanical problems such as debris blocking the blades from closing – all items that could be easily corrected if properly maintained.
How Do Fire Dampers Work?
As a facility manager, I'm sure by now you are very much aware of the importance of having your fire dampers tested and repaired. But one question you may not know the answer to is "how do fire dampers work?"
In general, a fire damper works when the heat from the fire causes the normal temperature of a room to rise to about 165 degrees Fahrenheit. The fusible link attached to the damper would then melt, causing the damper's door to close. In rooms where the normal temperature of the room is consistently higher, a higher degree fusible link would be attached to the damper. These particular fusible links would melt at a temperature about 212 Fahrenheit. There are two types of fire damper designs used to help prevent the spread of flames, a dynamic fire damper and a static fire damper.
Dynamic Fire Dampers are located in vertical barriers, where the HVAC system fan will stay on in the event of a fire. Because they are installed in vertical barriers, these particular fire dampers have a spring loaded design. The spring loaded design is where the doors of the damper have a spring like action when they are forced to shut. Since the HVAC system fan will remain on, the air pressure from the fan will help the doors of the damper to spring shut.


Static Fire Dampers are located in barriers where the HVAC system fan will shut off in the event of a fire. These particular fire dampers would be installed in horizontal barriers, and would have a curtain like design. Since the HVAC system fan will turn off, there would be no air pressure and the door of the damper will fall due to gravity.
Understanding how a fire damper works can help you have a better understand of why inspecting and repairing fire dampers are so strictly enforced. It only takes about 1 minute for a small flame to grow and become a major fire. By cutting off the passageways for flames to travel, the fire will be contained to one specific location.
LSS Life Safety Services
LSS Life Safety Services® (LSS) can provide fire and smoke damper inspection per code requirements. Here to assist you in keeping your facility in compliance with local and state building codes. Fire and smoke dampers require regular maintenance by the National Fire Protection Association (NFPA) and the International Building and Fire Codes. Enforced by Authorities Having Jurisdiction (AHJ's), such as the Joint Commission, fire marshals and insurance risk auditors.
Fire and Smoke Damper Services
Contact Us Here or call 888-675-4519