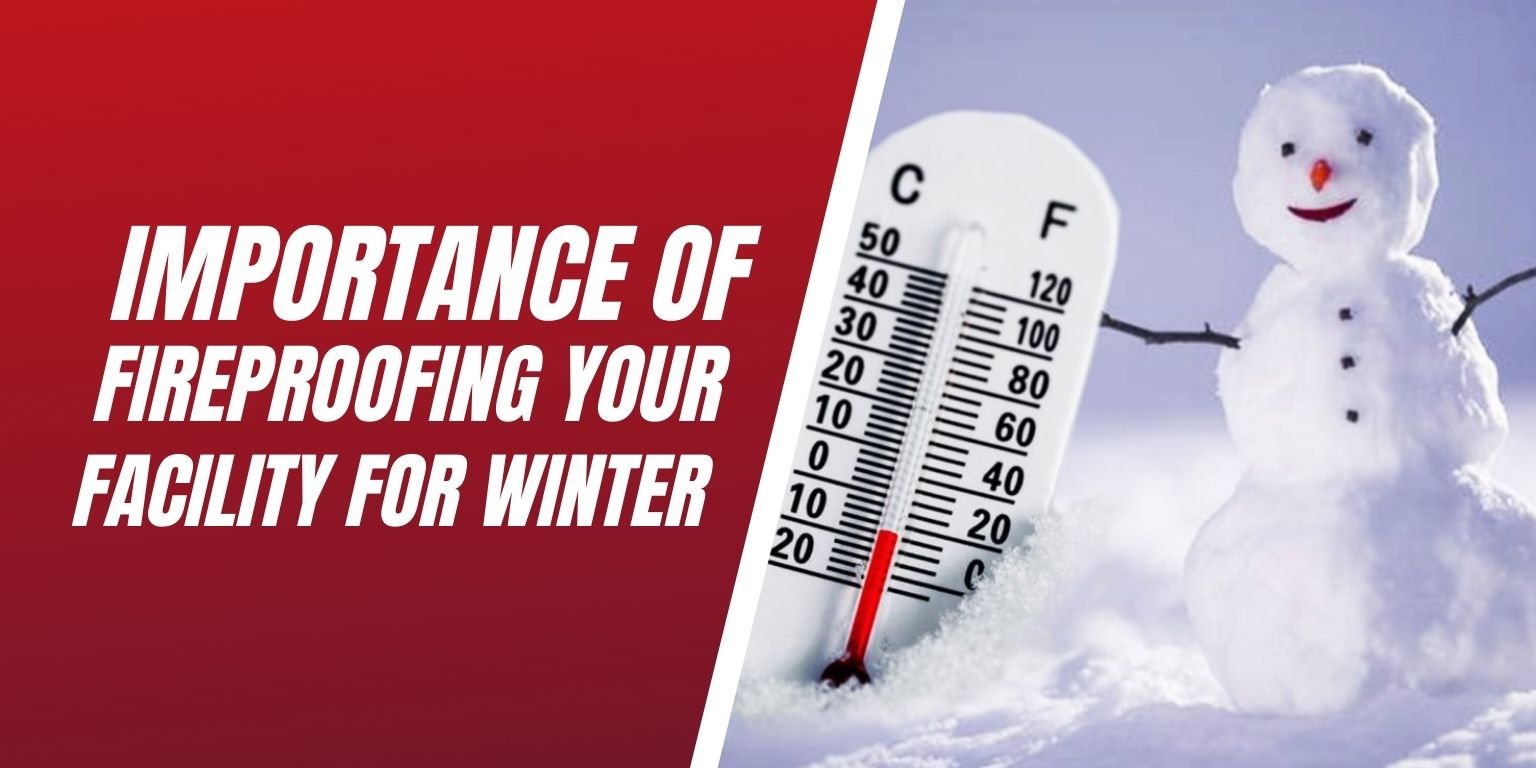 As we all embrace the cold temperatures, I can't help but think about all the potential fire risks that increase during this season.
Winter is peak season for heating-related structure fires due to the increased use of heating equipment. Since colder temperatures result in longer operating time, there is more opportunity for that equipment to cause a fire. Unfortunately, winter conditions can also cause problems for firefighters responding to a call. Snowy and icy conditions only add to the difficulty of fighting a fire. Not to mention, frozen fire hydrants and water lines can further prolong their firefighting efforts. So, regardless of whether your facility is a healthcare, industrial, educational, or commercial building, it is crucial to make sure the fire barrier protection systems are up-to-date and properly working. One services that seems to be gaining popularity is fireproofing.
Fireproofing is an important component of a building's complete fire protection, and is a requirement for most commercial buildings. Even buildings built entirely from metal and concrete need protection. Therefore, making sure that your facility and its infrastructure have some degree of resistance to fire is crucial. Fireproofing is also required by law and is enforced through various fireproofing codes at the local, state, and federal levels.
Fireproofing is a method used to protect steel structures for a given period of time-or rating. These materials have been designed to help protect building structures, materials, etc. from a fire. It is a form of passive fire protection to keep the integrity of the building strong during a fire emergency. Typically, the fire-resistance rating is 1-4 hours. Applying the appropriate fireproofing system to certain structures allows them to have a fire-resistance rating. There are various fireproofing installation applications, which include:
High-Rise Products
Commercial / Low Density
Medium Density
High Density
Intumescent Coatings
Rigid Board
Click Here to learn more about fireproofing installation applications.
Whether you own a commercial, industrial, or residential property, fireproofing is very important. Without some level of resistance to fire, your property could be completely ingulfed in flames and smoke within minutes.
With regulations consistently updating it is important to have a qualified professional contractor to rely on during these projects. For more information about fireproofing, Contact Us Here, or call 888-674-4519 to learn how LSS Life Safety Services can help properly fireproof your facility this winter.