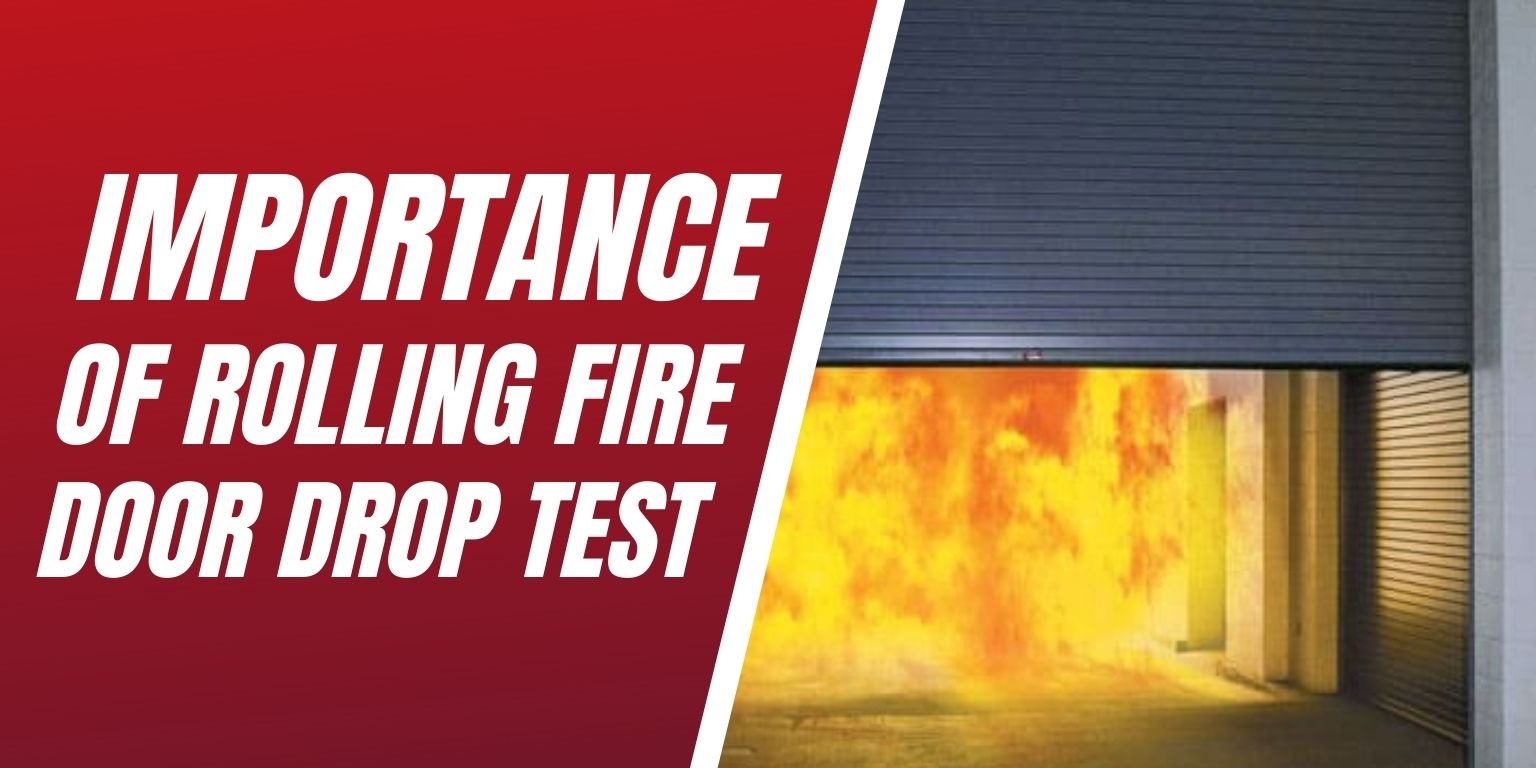 It is officially the Autumn season, which means it should start cooling down and all the leaves on the trees will be changing to bright reds, oranges and yellows! Whether you are a facility manager in a commercial facility, hospitality, or industrial facility one thing you should make sure falls into place this fall are your facility's overhead and rolling fire doors. In fact, an annual overhead & rolling fire door Inspection and drop test is required to ensure that your fire doors will close automatically in the case of a fire emergency.
What Is a Rolling Fire Door Drop Test?
Fire door tests occur in two distinct steps. First, inspectors will simulate conditions to trigger the fire door to close. They will also test that the door suffers no heat damage and that no gasses get through to the other side. Once determined whether the door closes as intended, they then check the door to make sure that the closing mechanism returns to its default state properly.
If you fail the test the first time, your Authority Having Jurisdiction (AHJ) typically provide a small grace period for repairs before another test. Abuse this privilege over and over though, and you may face more serious consequences.
How Are Drop Tests Performed?
The first thing is to check that the door's installation is correct. This means that the fire door should fit correctly within the frame, rather than poke out or not meet it all the way. Make sure that all the barrels and guides within the door line up, too.
Next, an inspectors will check to make sure that the fire rated label for your fire door is attached. Without this identification, your door will not get proper recognition as a fire door and fail the test.
Then an inspector will ensure all the hinges are screwed in and that all the other mechanical components of the door operate and flow as intended. We'll check the locks of the door for chips or breaks.
They'll inspect the fusible link (chain) and remove all grease or blockages to keep your door rolling properly. Swapping the fusible link out every year, as mandated by the NFPA, will help prevent unexpected jams.
Next, they will make sure no bolts have detached in the guide assembly and that all pieces are snug. Any dents or cracks in the frame or body of the door should also be patched.
Once that's done, an inspectors will test-run the door a few times to make sure the tension of the door springs are not too loose. Otherwise, the door won't properly snap shut, costing you precious seconds of safety in the event of a real fire.
Overhead rolling fire door inspections might sound like a daunting task, but they are a routine and straightforward part of any day-to-day business procedure. In order to remain compliant with NFPA-80 regulations, which require rolling and sliding doors must be inspected once a year and that there must be documentation recording the inspection.
If you have not yet arranged a fire door drop test for your business, now is the time. Overhead rolling fire door inspections are an important part of ensuring your facility is prepared for a fire. They're also imperative for obtaining the proper codes and licensing.
Contact Us Here or call 888-675-4519 to schedule your annual overhead rolling fire door drop test today!