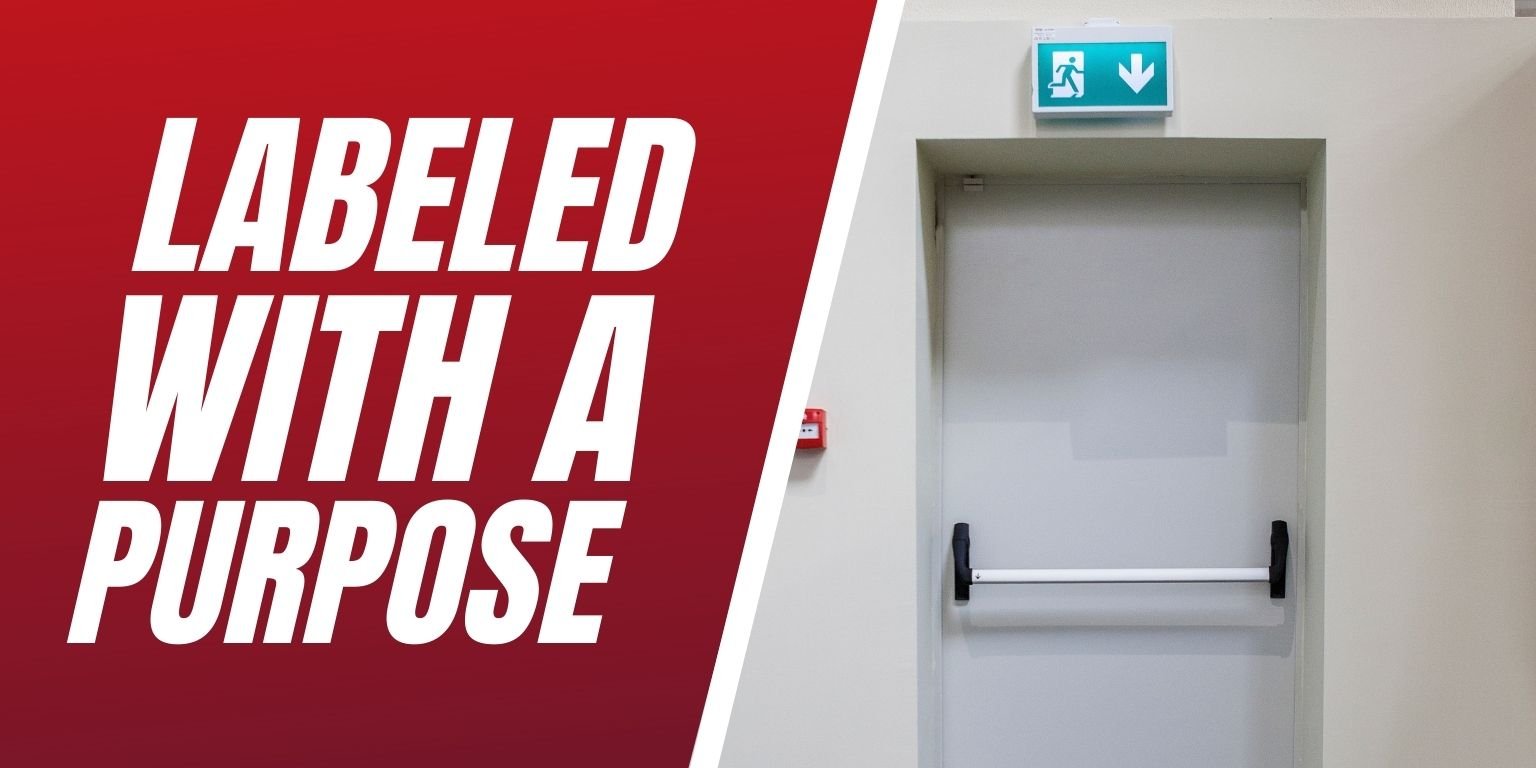 Fire and life safety features within facilities must be properly labeled at all times. Natural wear and tear are to be expected from daily use. Violation to the fire labeling code results in the facility falling under compliance which can be very costly.
In efforts to guarantee complete safety; every component of a fire door must perform efficiently during an unforeseen fire emergency. The NFPA 80 has implemented fire door inspection requirements and fire rated labels are a major component that must be satisfied.
Fire door labels must be able to withstand conditions for the duration of the fire door. These fire rated labels indicate that the frame and door have been tested and passed the requirements. Fire rated labels are made with metal, paper or plastic materials and in some cases, labels are printed directly onto the door. The information that the fire door labels contain is very important and specific to the door frame it is located on.
NFPA 80 – Standard for Fire Rated Doors Labels:
4.2.1 – Listed items shall be identified by a label.
4.2.2 – Labels shall be applied in locations that are readily visible and convenient for identification by the AHJ after installation of the assembly.
*To review the full list of requirements, please visit here.
3.2.3 - Equipment or materials to which has been attached a label, symbol or other identifying mark of an organization that is acceptable to the authority having jurisdiction and concerned with product evaluation, that maintains periodic inspection of production of labeled equipment or materials, and by who's labeling the manufacturer indicates compliance with appropriate standards or performance in a specified manner.
*To review the full list of requirements, please visit here.
NFPA 4.2.1 – Approved Certified Labeling Entities
Intertek (Warnock Hersey)

FM Global

Underwriter's Laboratory (UL)
Fire Rated Door Labels Include:
Manufacturer information

Fire-Resistance rating

If the opening needs to be furnished with exit hardware

If the door has a temperature rise rating

If it is a smoke door assembly

Sometimes includes a number to contact the manufacturer
Fire door and frame labels provide the AHJ proof that the fire doors and door assemblies have been properly inspected and tested. The importance of fire rated door labels is simple, a proper label can save lives, prevent injuries, and lessen property damage in the event of a fire.
LSS Life Safety Services- Fire Door Labeling
Our technicians will review the material and construction of the three major components of the fire door assembly – the door, the frame, and the kick plate. In the final analysis, they will apply the appropriate time-rated label as required by code.
Fire door and frame labels provide AHJs, building owners and inspectors' proof of inspection. Contact your team of professionals today to schedule a fire door inspection followed by installation of code compliant fire door labels. You're Safe with Us.