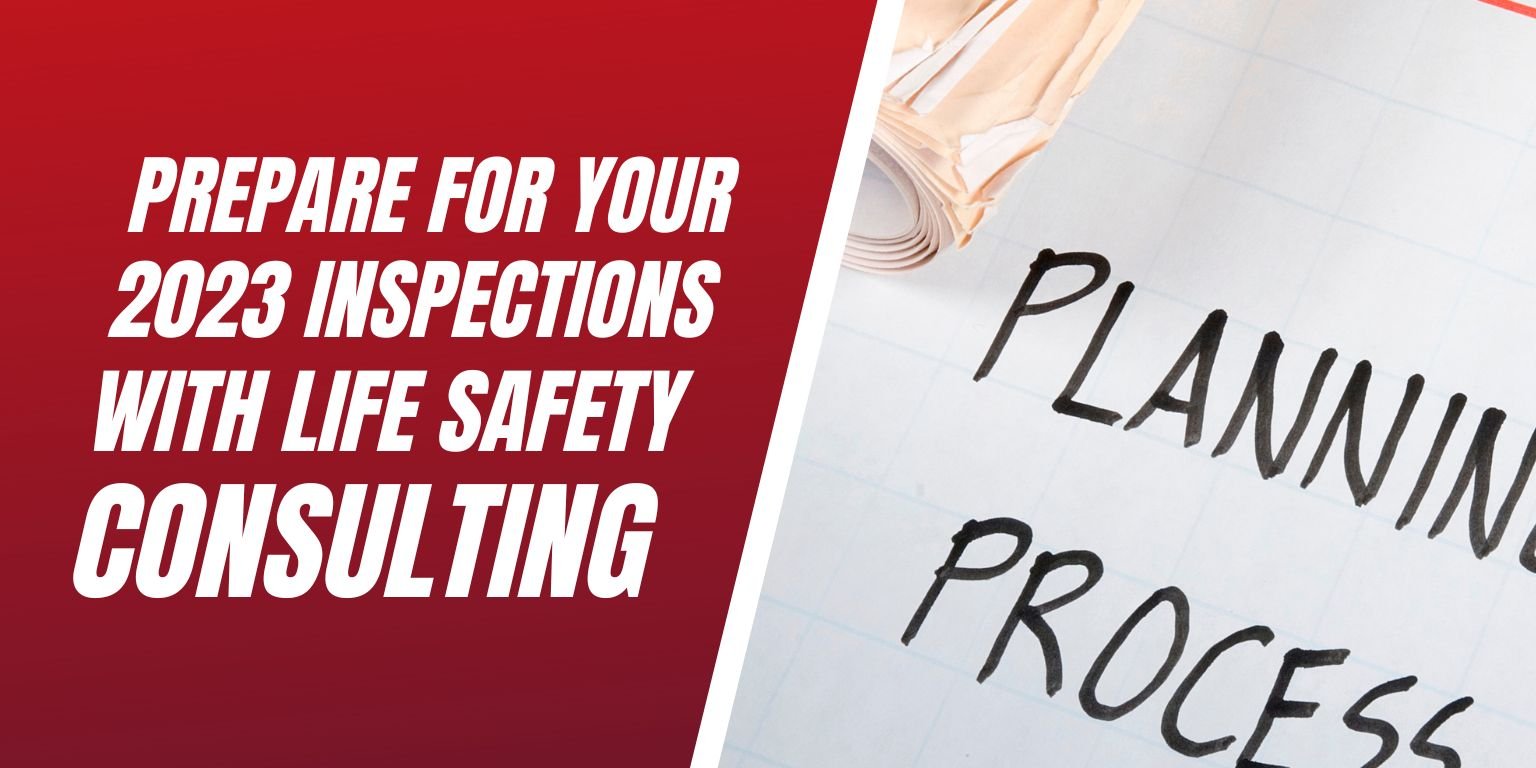 As we continue to head towards the end of the year, now is the time to plan for your 2023 passive fire protection inspections and repairs. The National Fire Protection Association (NFPA) has developed life safety codes and standards to protect people's lives based on the building's construction, protection, and occupancy features. Unfortunately, documentation requirements can be complex and often misunderstood, and the code adoptions will vary from one Authority Having Jurisdiction (AHJ) to another. This makes it difficult to know whether your facility is in compliance with the code's standards. Not to mention, your facility's AHJ survey may be coming up soon. And although they happen within an expected few weeks, they are usually unannounced and this can create a stressful environment. Therefore, having a Life Safety Consultant perform a mock survey can help you know where to focus your attention for your 2023 inspections and to be prepared for your AHJ survey.
Documentation Review
Life Safety Consultants are up-to-date with the Life Safety Code and will help you to prepare your facility for your Authority Having Jurisdiction survey. Whether it's the Joint Commission, CMS, or any other accrediting agency, They can help you understand what the code's standards say, and which requirements have been adopted in your area. Some of the documentation that would be reviewed may include:
Fire Safety
General Safety
Emergency Preparedness
Security
Hazardous Materials and Waste
Utility Systems
Medical Equipment
Departmental policies and procedures
Physical Inspection
Although your facility's documentation is important, a physical inspection is crucial to the integrity of your building and the safety of its occupants. Therefore, A Life Safety Consultant will also create a mock survey and physically inspect all of the life safety aspects to measure your facility's strengths and weaknesses. They will help you find hidden deficiencies to help ensure your facility is in compliance with the required codes. Not to mention, this will save you time and money from having multiple inspections done or having to pay a fine. Having a physical building inspection helps prove that the AHJ standards and code requirements are being met and enforced. Some aspects of a building's fire safety and environment of care that would be inspected may include:
Verification of Barrier Management
Egress Markings
Hazardous Areas
Corridors and Suites
Emergency Generators & Transfer Switches
Emergency Preparedness
Medical Equipment
General Safety
Security
Hazardous Materials & Waste
Fire Safety
Utilities
Now is the perfect time to prepare for your 2023 inspections and repairs by having a Life Safety Consultant visit your facility. Having an expert on the Life Safety Code perform a mock survey will help to ensure your facility will meet the code's standards by going over your records and physically inspecting your facility's fire and life safety systems. Once the mock survey has been completed, you'll know exactly what needs to be repaired and can take care of it before your AHJ arrives.
LSS Life Safety Services Team
LSS Life Safety Services® (LSS) is the industry leader in passive fire protection inspection and repair services. After all, with nearly twenty years of experience serving commercial facilities, LSS is a proven leader among facility safety service companies. In fact, providing fire safety services to well over 10,000 facilities across the country.
Contact Us Here or call 888-675-4519 to learn more about how we keep you safe!