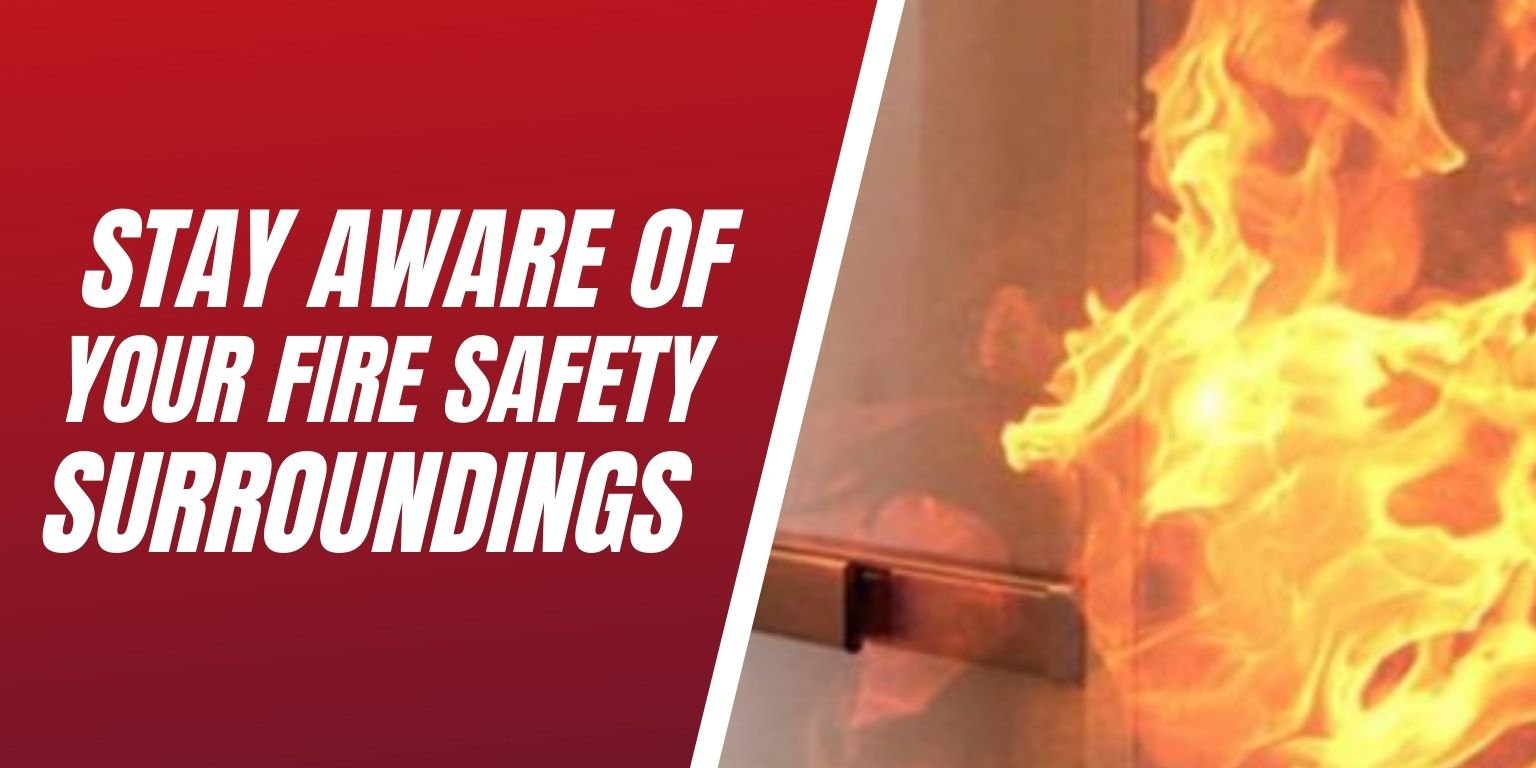 Facility managers are responsible for keeping all safety features compliant with local and state code by scheduling and facilitating required annual inspections. However, everyone can have a hand in making sure the building stays compliant and safe at all times.
Educating employees and/or building occupants on important fire safety guidelines is critical as everyone needs to be prepared during a fire emergency. Instructing them on an emergency exit procedure is one thing but the other is keeping a watchful eye out for fire safety deficiencies that can happen from day-to-day operations within a facility. Things such as open fire doors, locked fire doors, fire doors that do not close properly when shut and missing fire door labels are non-compliant with fire code and should be reported immediately once detected.
Open Fire Doors
Open fire doors are a common deficiency seen within all types of facilities and office buildings. Most of the time, propping open a fire door seems like a harmless action however, in reality it puts everyone inside the building in harm. In the event of a fire, fire doors block off the passing of fire and smoke throughout the building but if they are left open, they are useless. If fire doors are seen open while working within a building, shut it!
Locked Fire Doors
Locked fire doors are a major concern and should be reported to the facility manager as soon as it is discovered. Fire doors should be closed at all times to compartmentalize the fire however, it is expected that a person would know if it is safe to pass through a fire door or not. Distinct signs that a door is not safe to pass through include visible flames, smoke and extreme heat. Fire doors need to be accessible for occupants and emergency crews to navigate through as they exit/enter the building.
Fire Doors Not Shutting Properly
Fire doors that catch, hesitate to close or must be forcibly shut once open are all deficiencies that will be reported during an inspection. If detected in the time between inspections, report to the facility manager as repair services need to be scheduled. Fire doors not closing properly put the building occupants at risk in the event of a fire. Fire spreads uncontrollably fast and a firmly shut fire door can save lives.
Deficient Fire Door Labels
Fire door labels need to be visible and clearly legible, if not they are non-compliant to the NFPA code. Torn, worn or tampered with fire door labels are required to be repaired, as it could result in hefty fines. Notify the facility manger if any damage to the labeling of any fire door within the facility is spotted.
NFPA 80 – Fire Door Guidelines
Labels are clearly visible and legible.

No open holes or breaks exist in surfaces of either the door or frame.

Glazing, vision light frames, and glazing beads are intact and securely fastened in place, if so equipped.

The door, frame, hinges, hardware and noncombustible threshold are secured, aligned, and in working order with no visible signs of damage.

No parts are missing or broken.

Door clearances do not exceed clearances listed in 4.8.4 and 6.3.1.7.

The self-closing device is operational; that is, the active door completely closes when operated from the full open position.

If a coordinator is installed, the inactive leaf closes before the active leaf.

Latching hardware operates and secures the door when it is in the closed position.

Auxiliary hardware items, which interfere or prohibit operation, are not installed on the door and frame.

No field modifications to the door assembly have been performed that void the label.

Meeting edge protection, gasketing and edge seals, where required, are inspected to verify their presence and integrity.
Stay vigilant and aware of your fire safety surroundings while working within any facility or office building. Taking notice of one fire safety deficiency and notifying the right personnel could be lifesaving.
LSS Life Safety Services is committed to providing the services needed to ensure fire safety within all types of buildings and facilities. We are your trusted professional for fire safety inspections, installations and repairs. Rest assure we have the experience and qualified personnel to get the job done right.