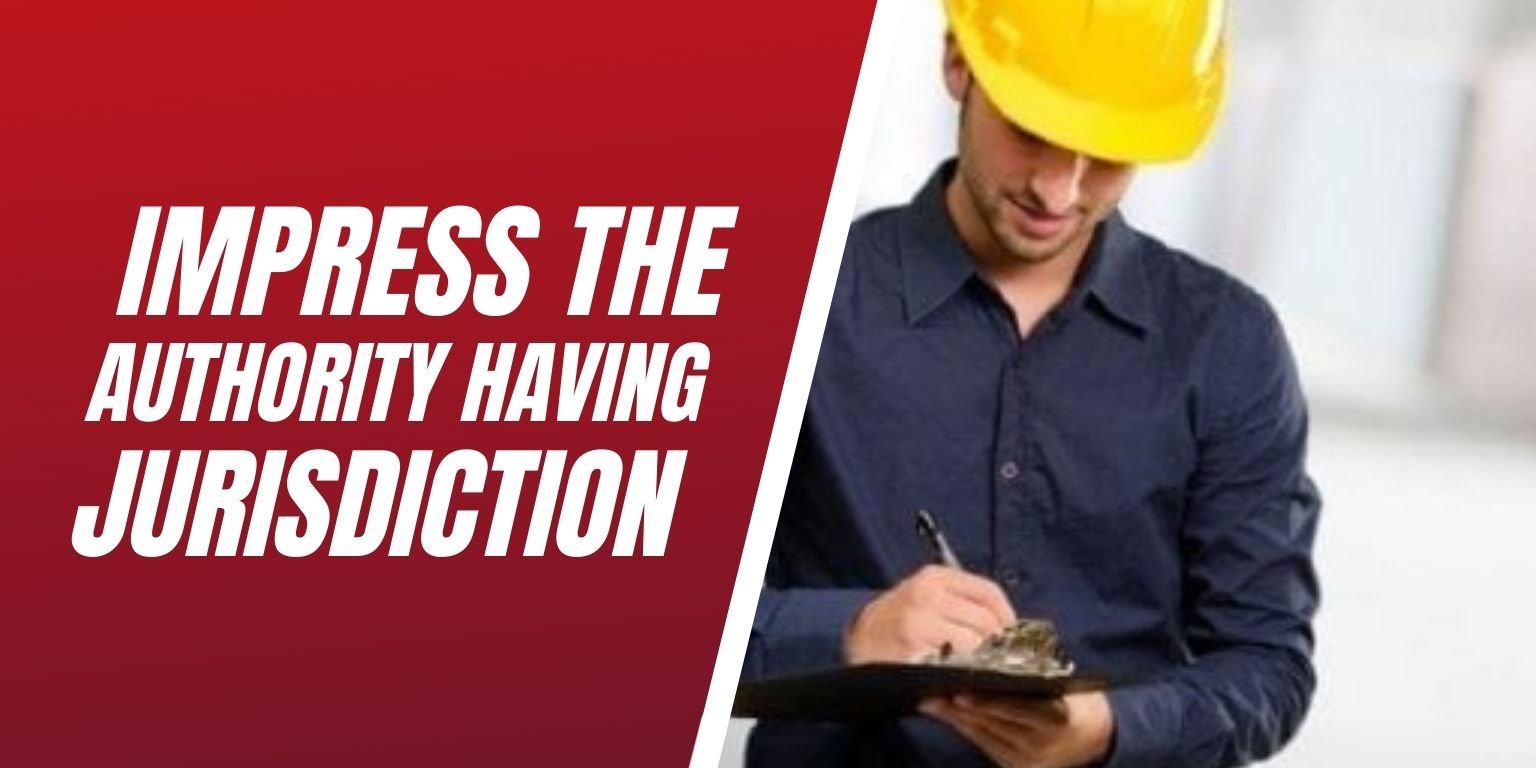 Preparation and attention to detail is key to impressing the authority having jurisdiction of your facility. Satisfying their requirements can be complicated and includes a very extensive process of ensuring compliance leading up to the inspection. The authority having jurisdiction is who will enforce code and will impose infractions if procedures and guidelines aren't met.
According to the NFPA 701, an authority having jurisdiction is defined as "an organization, office, or individual responsible for enforcing the requirements of a code or standard, or for approving equipment, materials, an installation, or a procedure." The AHJ is the official personnel that is accountable for confirming code interpretation, enforcement and implementation.
Under the NFPA 701, "the authority having jurisdiction may be a federal, state, local, or other regional department or individual such as a fire chief; fire marshal; chief of a fire prevention bureau, labor department, or health department; building official; electrical inspector; or others having statuary authority."
The authority having jurisdiction will have very specific procedures that they will have to abide by for each type of fire safety feature. Each fire safety component has their own unique set of rules and codes which is what makes the inspections so complex.
Fire Safety Components & Code Enforcements
Fire Doors are very complex and critical to the overall fire safety plan of a facility. There are a variety of reasons why you could be cited for breaching compliance by the AHJ. Regular maintenance and inspection should be conducted to ensure functionality through day-to-day facility operations.
NFPA 80, Section 5.2.4.2: states as a minimum, the following items must be verified:
No open holes or breaks exist in surfaces of either the door or frame.

Glazing, vision light frames & glazing beads are intact and securely fastened in place, if so equipped.

The door, frame, hinges, hardware, and noncombustible threshold are secured, aligned, and in working order with no visible signs of damage.

No parts are missing or broken.

Door clearances at the door edge of the door frame, on the pull side of the door, do not exceed clearances listed in 4.8.4 (the clearance under the bottom of the door shall be a maximum of 3/4″) and 6.3.1 (top & edges 1/8″).

The self-closing device is operational; that is, the active door completely closes when operated from the fully open position.

If a coordinator is installed, the inactive leaf closes before the active leaf.

Latching hardware operates and secures the door when it is in the closed position.

Auxiliary hardware items that interfere or prohibit operation are not installed on the door or frame.

No field modifications to the door assembly have been performed that void the label.

Gasketing and edge seals, where required, are inspected to verify their presence and integrity.
Fire and Smoke Dampers are components of a facility fire safety plan and members of the passive fire protection system. Dampers are designed to prevent the spread of fire and smoke through the ductwork of a facility in the event of a fire. These life-saving mechanisms function in a very intricate way which is why they are required to undergo inspection to ensure compliance.
NFPA 80 Section 19.4 & NFPA 105 Section 6.5 states the following:
Fire Damper - NFPA 80 – Section 19.4 - Each damper shall be tested and inspected one year after installation. The test and inspection frequency shall then be every 4 years, except in hospitals, where the frequency shall be 6 years.
Smoke Damper - NFPA 105 – Section 6.5 - Each damper shall be tested and inspected one year after installation. The test and inspection frequency shall then be every 4 years, except in hospitals, where the frequency shall be 6 years.
Firestopping includes a variety of different techniques that works to restore hourly fire endurance back into a fire barrier that lost its integrity due to an opening. The code that will be enforced by the AHJ depends on the type of penetration and what technique is required to restore fire endurance. Firestopping ensures compartmentalization of a facility in the event of a fire which is why this is on the priority list to survey and warrant compliance.
International Fire Code 2006 & 2009 states the following:
The 2006 International Fire Code and the 2009 International Fire Code both require the routine maintenance of fire barrier walls. Walls should be properly repaired when damaged, altered, breached or penetrated. Any penetrations found should be repaired with approved methods capable of resisting the passage of smoke and fire….
Reliable Team to Ensure Compliance
LSS Life Safety Services is committed to assisting you in any way possible to guarantee your facility is in compliance and most importantly ensure building occupants are safe at all times. Commissioning services are offered to provide expertise on where fire safety feature must be placed within a facility. This is usually conducted during the design and construction process but offered to existing facilities as well.
Mock surveys are also offered as an option to provide facility managers an extra set of eyes on fire safety compliance within the facility before the real AHJ survey is conducted. One of our expert consultants that is up to date on all life safety codes will perform a mock survey to acknowledge the strengths and weaknesses of your facility. This offers expert insight on the current condition of your facility and what procedures need to take place before the official inspection is completed.
Don't be mistaken, the AHJ is your ally and their goal is not to be a hassle but only to ensure the overall safety of building occupants. Be transparent and don't be afraid to ask questions! Knowledge is power and means more when it's life-saving knowledge. Contact our team today to discuss how we can assist you in preparation of impressing your facility's authority having jurisdiction.