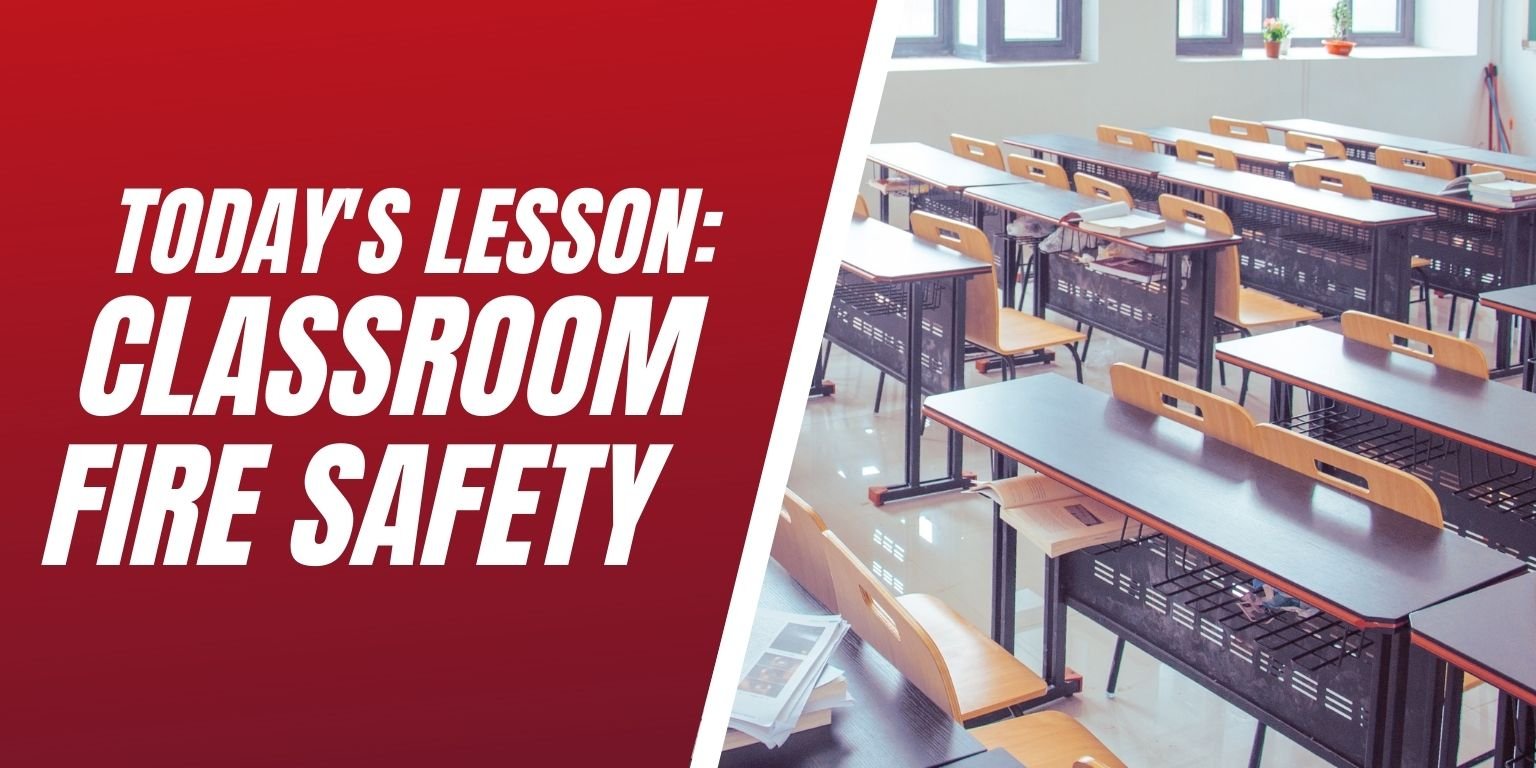 In today's world, the demand for safety and security is at an all-time high regardless of where you are; at work, at home, at the store, or while learning in the classroom. Seems like everyday you hear of stories of unsafe environments in places where you should feel the safest. In the event of a fire emergency, it's important to give occupants the peace of mind that the buildings fire protection system is going to function as it is designed to.
Fire safety is top priority within the education industry of all levels. As we know, an educational environment consists of large groups of people in a variety of specific areas within a building, naturally compartmentalized. In the event of a fire emergency, there must be a reliable fire protection system, such as fire doors and fire dampers, in place to ensure a safe evacuation route for all individuals within the building. Depending on the level of education, the evacuation plan can look a little differently.
Facility managers on college campuses understand that fire safety is no small task. Not only are you worried about the classrooms that are being utilized but also the dining hall, the library, the gym, the auditorium, the dorms etc. Keeping up with routine maintenance and annual inspections within all facilities on campus is critical due to the amount of foot traffic and occupancy each building has on a daily basis.
Primary and secondary schools along with high school campuses most likely consist of only one, maybe two buildings all together. So, the school facility manager has less area to worry about compared to a college campus. However, the fire protection system is no less important. Parents and educators rely on a strong active and passive fire protection system to ensure the safety of our children and young adults while in the classroom.
Fire Doors
Regardless of the type of educational facility that you are managing, fire door compliance can be the difference between life and death in the event of a fire. Fire doors prevent fire and smoke from passing through to another room within a building. Way too often do we see fire doors left open or functionally defective, which in fact should be repaired immediately. Fire doors save lives, so stay in compliance at all times as you never know when an emergency will occur.
NFPA 80 – Fire Door Inspection Guidelines
Labels are clearly visible and legible.
No open holes or breaks exist in surfaces of either the door or frame.
Glazing, vision light frames, and glazing beads are intact and securely fastened in place, if so equipped.
The door, frame, hinges, hardware and noncombustible threshold are secured, aligned, and in working order with no visible signs of damage.
No parts are missing or broken.
Door clearances do not exceed clearances listed in 4.8.4 and 6.3.1.7.
The self-closing device is operational; that is, the active door completely closes when operated from the full open position.
If a coordinator is installed, the inactive leaf closes before the active leaf.
Latching hardware operates and secures the door when it is in the closed position.
Auxiliary hardware items, which interfere or prohibit operation, are not installed on the door and frame.
No field modifications to the door assembly have been performed that void the label.
Meeting edge protection, gasketing and edge seals, where required, are inspected to verify their presence and integrity.
Signage affixed to a door meets the requirements listed in 4.1.4

.
Fire and Smoke Dampers
Another component of the fire protection system we rely on to keep our students safe during an active fire are fire and smoke dampers. These dampers shut when fire or smoke is detected which will shut off passage ways within the duct system to avoid the spread of fire and smoke. These would function to keep fire and smoke out of classrooms and give students time to evacuate without harm. Imperative to keep dampers in compliance, if they do not operate as designed during an emergency, classrooms could be filled with toxic fumes from the smoke and intense heat from the fire creating a dangerous environment.
NFPA 80 & 105 – Fire and Smoke Damper Guidelines
Fire Damper - NFPA 80 – Section 19.4 - Each damper shall be tested and inspected one year after installation. The test and inspection frequency shall then be every 4 years, except in hospitals, where the frequency shall be 6 years.
Smoke Damper - NFPA 105 – Section 6.5 - Each damper shall be tested and inspected one year after installation. The test and inspection frequency shall then be every 4 years, except in hospitals, where the frequency shall be 6 years.
Classroom Evacuation Procedures
Evacuation procedures look different for every classroom as buildings are designed differently and the amount of people being ushered out vary. This is why ensuring a compliant fire protection system within the building is vital to the safety of all involved. Fire doors and fire dampers are just a few of the fire safety components that will save lives within a school during a fire.
Proudly, LSS Life Safety Services has mastered the fire safety class. Allow us to assist you in keeping all buildings and facilities located on your school campus safe and compliant with local and state code. Our job is to equip you with the peace of mind knowing your students and teachers are safe during a fire emergency.
Contact Us Here or call 888-675-4519